Whitney Houston and Bobby Brown's Daughter, Bobbi Kristina, Rushed to the Hospital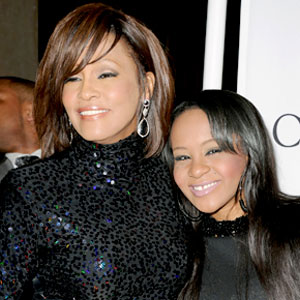 Jason Merritt/Getty Images
Bobbi Kristina Brown has been rushed to the hospital, following the shocking death of her mother Whitney Houston.
The 18-year-old only child of the late star and Bobby Brown was transported from the Beverly Hilton Hotel to Cedars-Sinai Medical Center in Los Angeles Sunday and treated for stress, a source close to the family confirmed to E! News.
MORE: Whitney Houston Death: Bobby Brown "Deeply Saddened," Mom Cissy Houston Calls It "Unimaginable Tragedy"
While the Beverly Hills Police Department confirmed that they responded to a medical emergency at the Beverly Hilton today, they refused to comment on whether the person in question was Bobbi Kristina. But the Beverly Hills Fire Department told E! News that it was indeed Bobbi Kristina who was taken from the hotel at 10:28 a.m.
No further information was immediately available on her condition.
People, meanwhile, reported that Bobbi was also taken to the hospital Saturday evening after suffering "complete breakdown" after Whitney's death. Neither Beverly Hills authorities nor sources close to the family could confirm that account, however.
Saturday night, during his New Edition reunion concert in Southaven, Miss., a choked-up Bobby told the crowd, "Just say a prayer for my daughter, say a prayer for her mother, and if you find the time please say a prayer for me because I am going to need it."
In a new statement today, Brown requested that everyone respect his and Bobbi's privacy during this difficult time.
Read more:
http://www.eonline.com/news/whitney_houston_bobby_browns_daughter/293657#ixzz1mChv0HGX